A Destination within a Destination- Bel Ombre

A Destination within a Destination – Mauritius' Unsurpassed Beauty: The Domaine de Bel Ombre
Mauritius continues to surprise me. I have been travelling there for over 20 years, and every time I visit, I experience something new. I have just got back from the Domaine de Bel Ombre in the wild 'beautiful south' of the island and I was amazed by how much there is to see and do there.
A former sugar estate steeped in history, the Domaine de Bel Ombre (which means 'beautiful shadows') is a well-preserved natural playground that stretches from the foothills of the Black River Gorges National Park to Le Morne Peninsula. Only 2% of the endemic forest remains on the island, and most of it is found here. Spread over 2,500-hectares, the Bel Ombre territory includes unspoilt lush tropical scenery, white sand beaches, and a well-preserved turquoise lagoon, famous for its sea horses.
During my recent stay, I climbed Le Morne mountain, took a historic Bay2Bay drive tour, a guided walk in the UNESCO-listed Man and Biosphere Reserve and a hike to a waterfall and visited a brilliant new seashell museum. And that was all in two days!
I climbed Le Morne mountain with Yan de Maroussem, a very interesting Mauritian man who has been guiding visitors up the mountain for fifteen years. This imposing rocky mountain is UNESCO-World Heritage, listed for its cultural heritage, as it was once a hideout for fugitive slaves. The climb is quite challenging, but it is worth it for the incredible views from the top.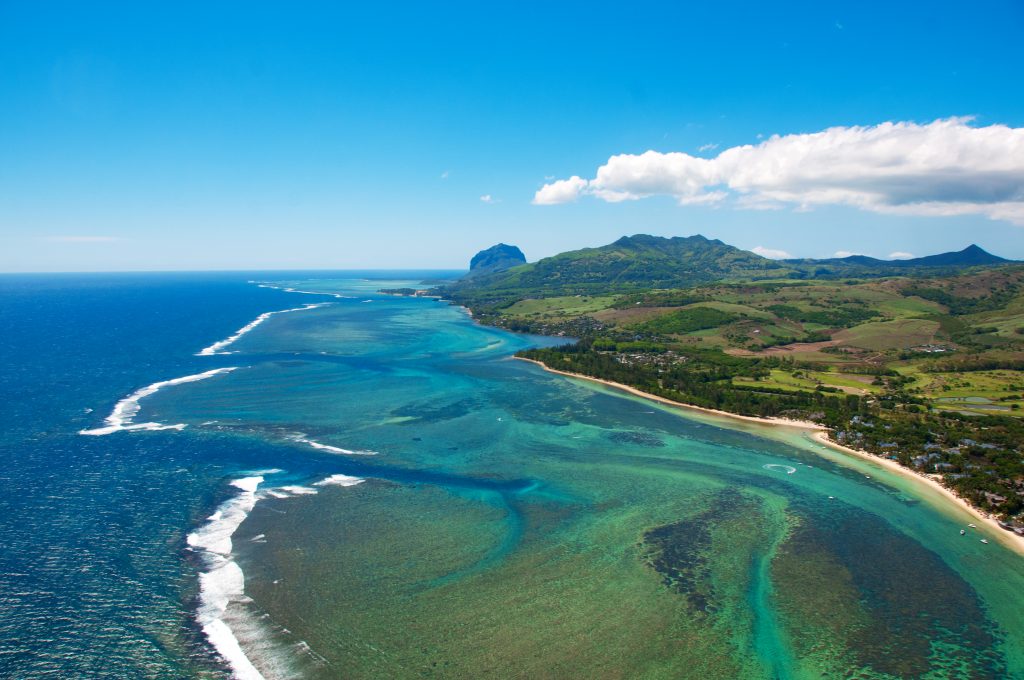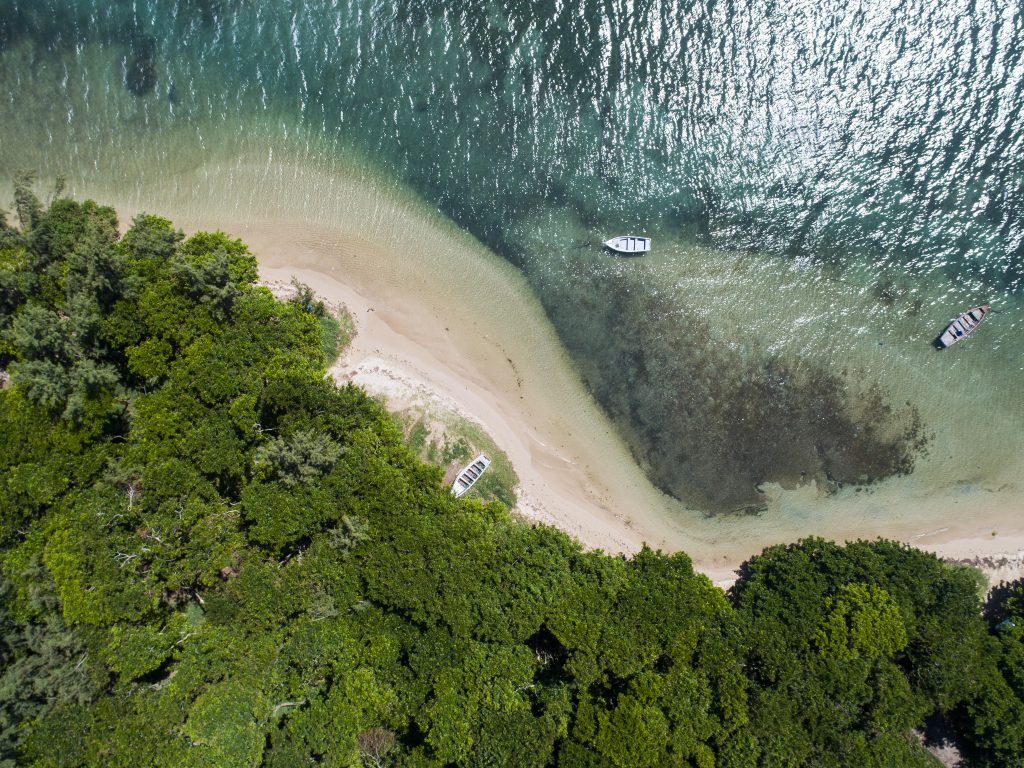 The World of Seashells museum is both unique and fascinating, and with 8,000 shells, is the largest collection in Africa. Set in the old sugar cane factory, it explores the myths and legends, inspired by their shapes and how people used shells, including artists in their paintings. It's best explored before a gourmet lunch at the wonderfully restored plantation-style Château de Bel Ombre, which uses fresh produce from the estate.
A two-hour hike in the Bel Ombre Nature Reserve nearby led to a swim at the base of pretty Frederica Falls. You can also sign up for quad biking in the 1300-hectare reserve with an exclusive lunch in a picnic pod by the waterfall, talks on flora and fauna Bay2Bay tour, exploring history and culture along the untamed coastline in a minibus, is well worth doing. It starts at Jacotet Bay where pirates once landed and takes in the old sugar factory, Château de Bel Ombre and Bel Ombre village before driving to the batelage by the sea – where sugar cane was loaded onto boats to be shipped to Port Louis.
The trip also takes in the memorial to famous British explorer and navigator Matthew Flinders, in scenic Baie du Cap village, the memorial to survivors of the Trevessa shipwreck and a view of Le Morne from Macondé viewpoint, before finishing at iconic La Prairie Bay.
In short, Bel Ombre is a destination within a destination, and I recommend a stay there. To find out more about a trip to this exciting area, call Susie Freeman Travel on 01488 668821.