A Tropical Wedding in Mauritius

Say 'I Do' In The Indian Ocean
When most people consider a wedding abroad, they think it will be difficult to plan. With the right hotel and tour operator, it is easier than having a wedding at home.
Heavenly Mauritius was voted the 'Indian Ocean's Leading Wedding Destination' in the World Travel Awards 2021 and is consistently among the top five places to marry worldwide. So, when well-travelled British couple, George and Georgie were looking for a tropical place to get married this May, they chose to hold their wedding on this Indian Ocean Island. They contacted independent luxury Tour Operator, Susie Freeman Travel, who has been organising weddings in Mauritius for over 24 years.
Using her expertise, and what they wanted for their wedding, she recommended Constance Prince Maurice, an exclusive luxury hotel in Mauritius.
'It was completely magical,' says Georgie. 'Every part of our trip was perfect from the moment we arrived at the local airport to when we stepped back onto the plane two weeks later.'
'I recommended Constance Prince Maurice because it is a beautiful and intimate resort, with impeccable service and staff that go the extra mile, exceptional food and drinks and great facilities and activities including a spa, gym and water sports,' says Susie Freeman. Susie's special relationship with the hotel allowed the couple to say 'I do' on the secluded beach of the Princely Villa, with 60 guests from around the world.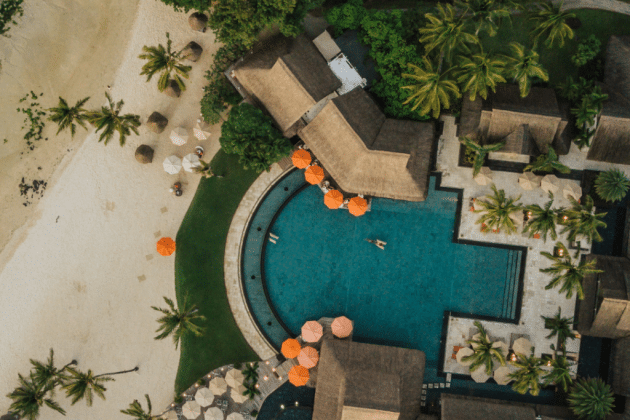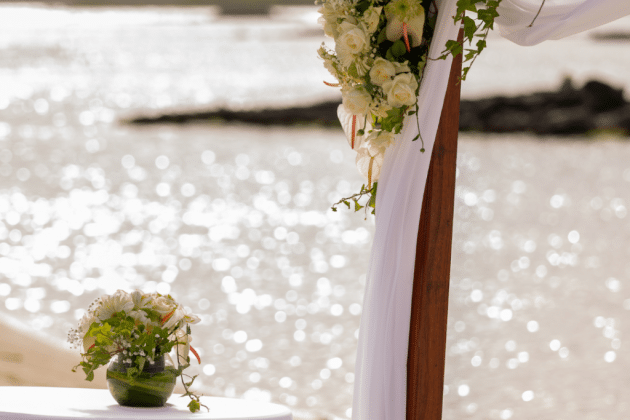 'Susie Freeman Travel booked all of our travel, organised our wedding legalities and gave us excellent local tips, tricks and advice about the wedding and the holiday surrounding it,' says Georgie. 'The hotel staff worked tirelessly to bring our visions to light and Susie her team were supportive throughout. We even got to spend time with Susie in Mauritius – the personal touch was amazing!'
Extra romance 😊
Lovebirds at Constance Prince Maurice can enjoy breakfast on a floating platform in the lagoon.