Incredible Places to Explore on the Island of Mauritius

The picturesque island of Mauritius is host to the most luxurious hotels, restaurants, and cultural landmarks and features some of the most magnificent views and natural landscapes. Mauritius is an island paradise offering something for everyone, no matter their preference. No matter where you turn, you are guaranteed to be amazed at the beauty that can be found throughout the island.
With so much to offer, deciding what you would like to experience in your limited time on the island might be overwhelming. This is where the expert advice of a Luxury Tour Operator is invaluable; with extensive knowledge and personal experience, Susie Freeman provides a carefully curated list of the best places to visit on the island. Keep reading to find out more.
Where Are The Best Places To Visit, And What Can You Do On The Islands Of Mauritius?
The North Coast
Cap Malhereux
Self-drive or take a rent a transfer along the scenic northern coastal road from Anse La Raie to Mont Choisy. It takes in the pretty, red-roofed Catholic church of Cap Malheureux, with a view over Coin de Mire and Pereybere, a busy little place with an attractive public beach and a few cafés. Nearby is the wilder Bain Boeuf beach, a colourful Tamil temple near Le Capitaine restaurant and the turquoise waters of Grand Baie. Some beautiful homes along this stretch of coastline are worth millions of Mauritian rupees! Continue along the coastal road past Pointe aux Cannoniers to the beautiful public beach at Mon Choisy.
Grand Baie is a lively, bustling village with travel agencies, banks, restaurants, bars and a shopping mall called Sunset Boulevard. It also offers some good tax-free shopping. The bay itself is beautiful, with a panoramic view over the turquoise water. Should you need it, there is a good supermarket called Super U with parking. A large shopping complex, La Croisette, for clothes shopping, which also boasts a cinema, lies on the outskirts of Grand Baie.
For customised paintings to order, I would highly recommend a visit to Galerie Françoise Vrot in Grand Baie. Françoise is a delightful French painter who came to Mauritius as an art student 18 years ago, fell in love with the island and a Mauritian, and made it her home. I have commissioned her to do four paintings for me and have been delighted with her work.
If you are interested in purchasing paintings or prints of Mauritius, I recommend Galerie Hélène de Senneville near Trou aux Biches. She has a selection of primarily Mauritian art, some done in a traditional style, including very attractive land and seascapes. She also has shops at the Caudan shopping centre in Port Louis and one in Curepipe.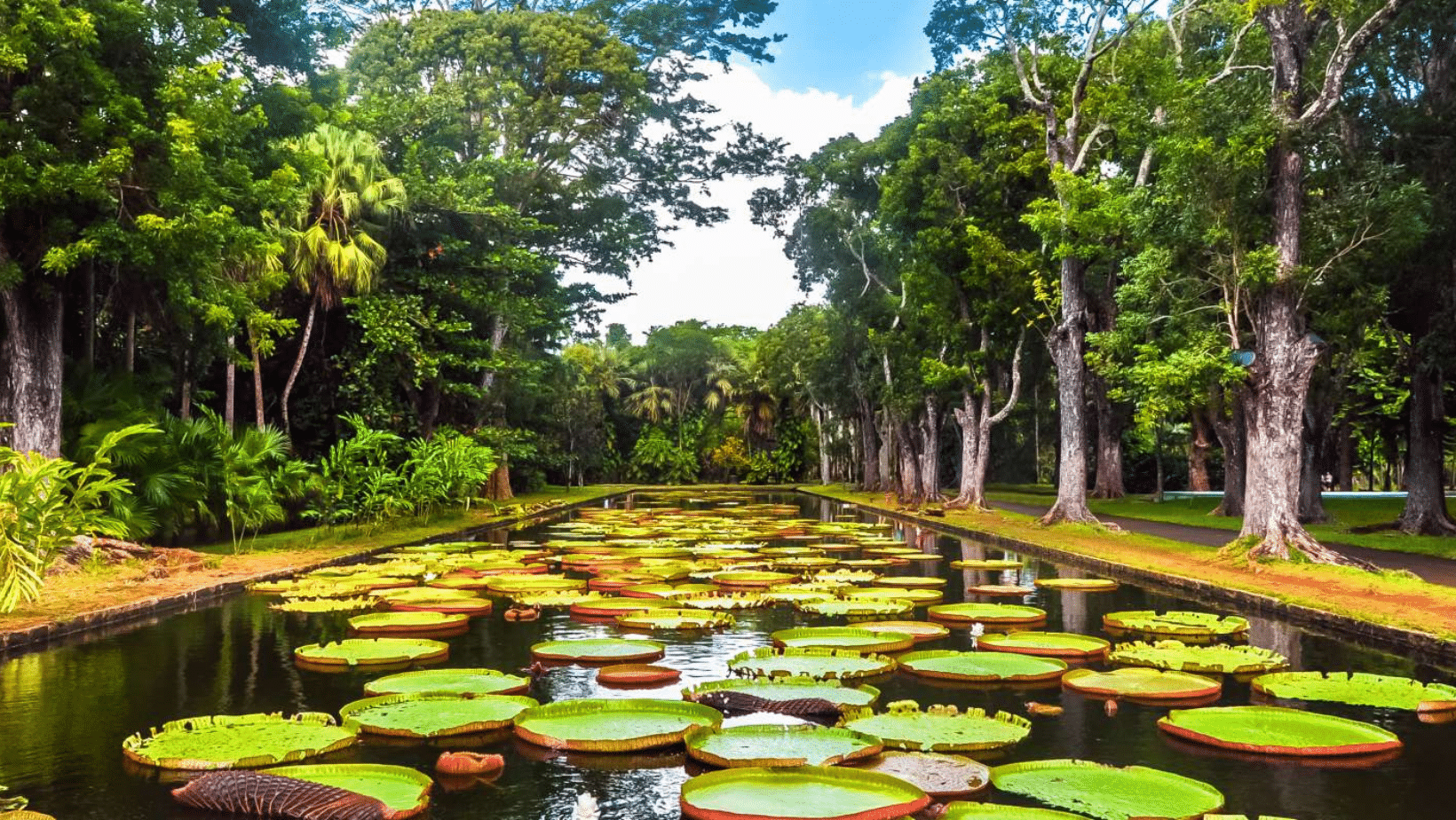 Pamplemousses Botanical Gardens
The Sir Seewoosagur Ramgoolam Botanical Gardens at Pamplemousses, north of Port Louis, are lovely, cool and peaceful, although not comparable to Kew. It started in 1735 as the Governor's vegetable patch, and eventually, exotic palms and shrubs were planted. The Gardens are famous for their giant water lilies and talipot palms, which flower just once in their sixty-year life. Nothing is labelled, and although there are plenty of guides who are eager to show you around, they are notorious for fleecing tourists.
If you are interested in identification, please let me know in advance, and we can arrange a reliable guide.
Chateau Labordonnais
This 18th-century collonaded plantation home was modelled on Versailles, with a tree-lined avenue and fountains. It is famed for its ancient orchards, which now produce fruit jellies. These can be tasted on a tour of the house and gardens, along with its excellent artisanal rum. Its gourmet garden restaurant, Le Table de Château, is well worth a lunch stop.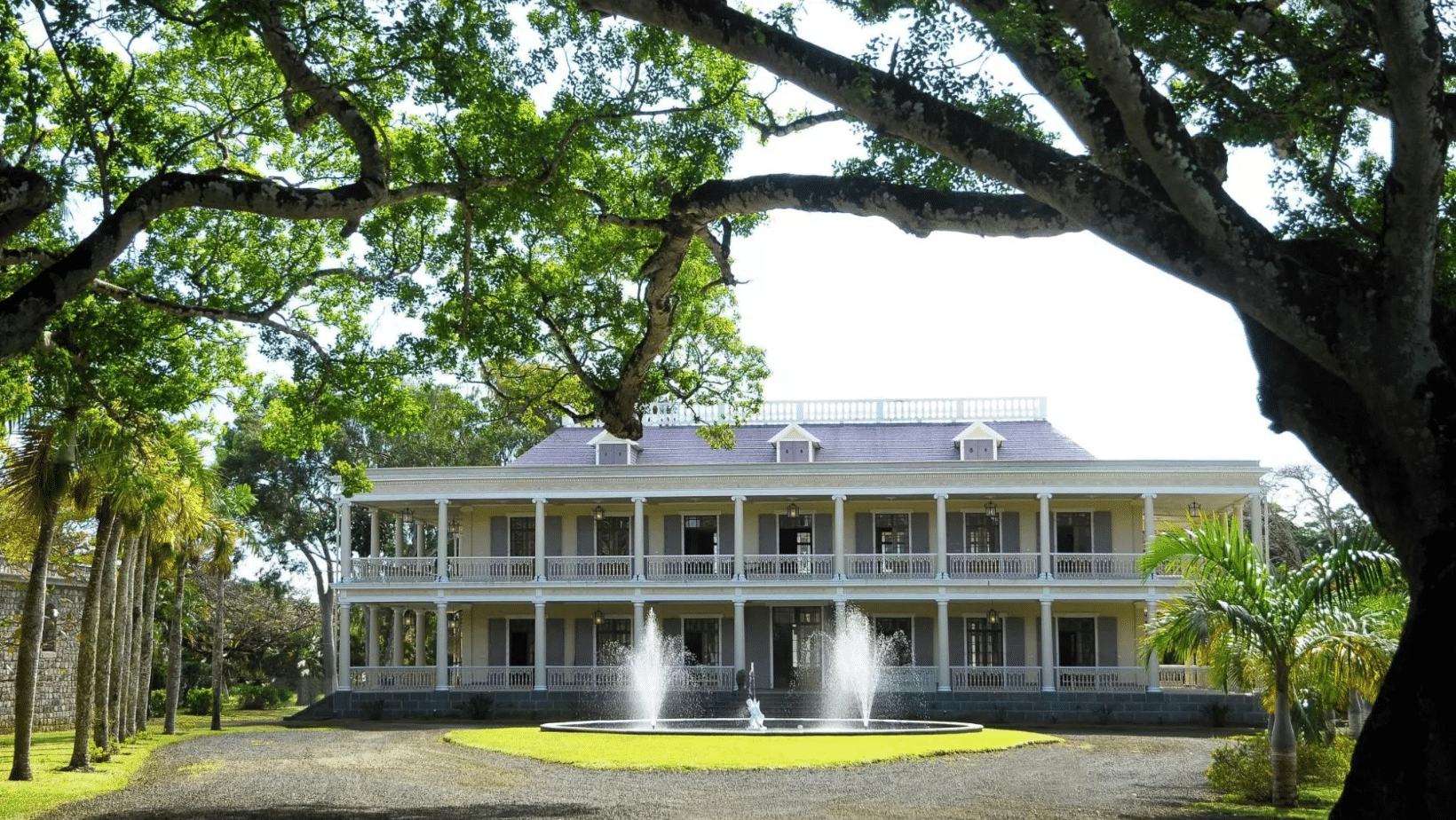 Patrick Mavros Atelier
For extraordinary, beautiful jewellery, visit the Patrick Mavros Atelier or "workshop" next to L'Aventure du Sucre Museum is one of only four outlets in the world. An African family business, each piece is handmade by a family member and inspired by nature. The building itself is a stunning historic metal foundry made of Mauritian lava stone and an open plan so that you can see the master craftsmen at work.
Forbes and his wife Kate are great friends of mine, and I do a lot of my personal shopping there – go for Christmas and birthday shopping! It can be combined with a visit to L'Aventure du Sucre and lunch at Chateau de Labourdonnais.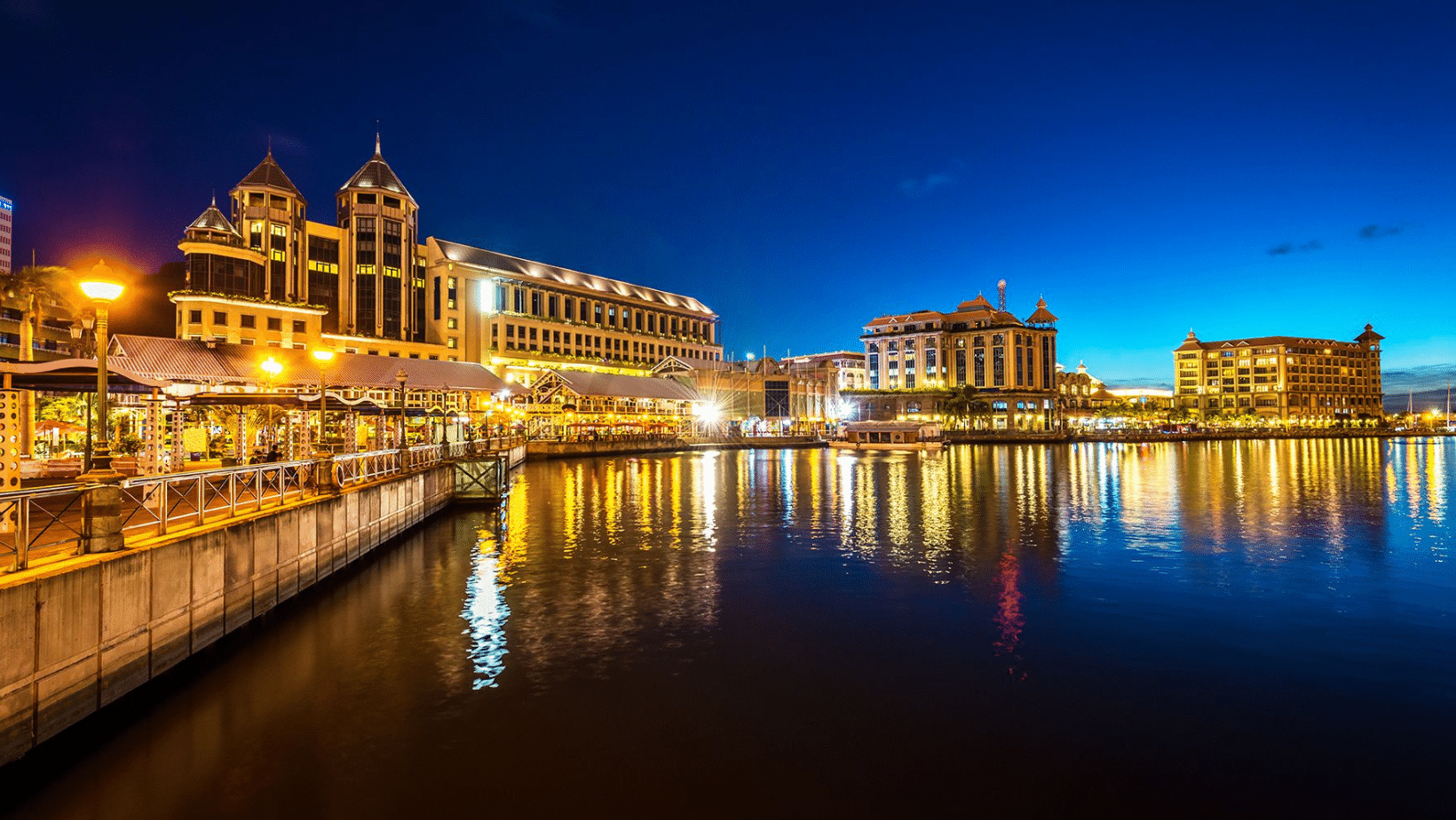 Port Louis
Port Louis is the capital city and, depending on the hour, is generally quite busy and bustling – I would recommend that you avoid Port Louis at peak times, particularly between 0730-1000hrs and 1530-1830hrs. There is a modern business centre, but I recommend a visit to the colourful marketplace, the Chinese Pagoda and the Caudan Waterfront.
This is a modern, attractive complex, with excellent shopping – including Cafe Cotton for men's shirts, chino and shorts – you could end up spending lots of time and money there! It has its own large parking area, which is not especially cheap but is very convenient. The modern Labourdonnais Waterfront Hotel dominates the Caudan Centre. If it is a boiling hot day, you might be wise to pop into their air-conditioned bar and restaurant for a breather.
The arcades have shops for every taste: craft stores, galleries, gift shops, and designer boutiques. There are three cinemas, themed restaurants, discotheques and a casino, but the Mauritian style is still pervasive.
Port Louis also boasts the oldest racecourse in the southern hemisphere, and a day at the races comes highly recommended as an authentic Mauritian experience! For culture vultures, The Institute of Contemporary Art Indian Ocean (ICAIO) in the centre of Port Louis was founded by one of the island's most respected artists, Salim Curimjee, in 2015. It's free to visit, with four exhibitions a year featuring international artists and twice weekly workshops for children 8-10 years old.
Eureka
Eureka House at Moka, eight miles south of Port Louis, is marketed as the best-preserved colonial mansion on the island. It was built during the 1830s and opened to the public in 1986 as a museum.
I do think it is worth a visit, particularly on a hot day, as it's in a lovely location away from the hustle and bustle of the main towns and offers a traditional Mauritian lunch on the veranda.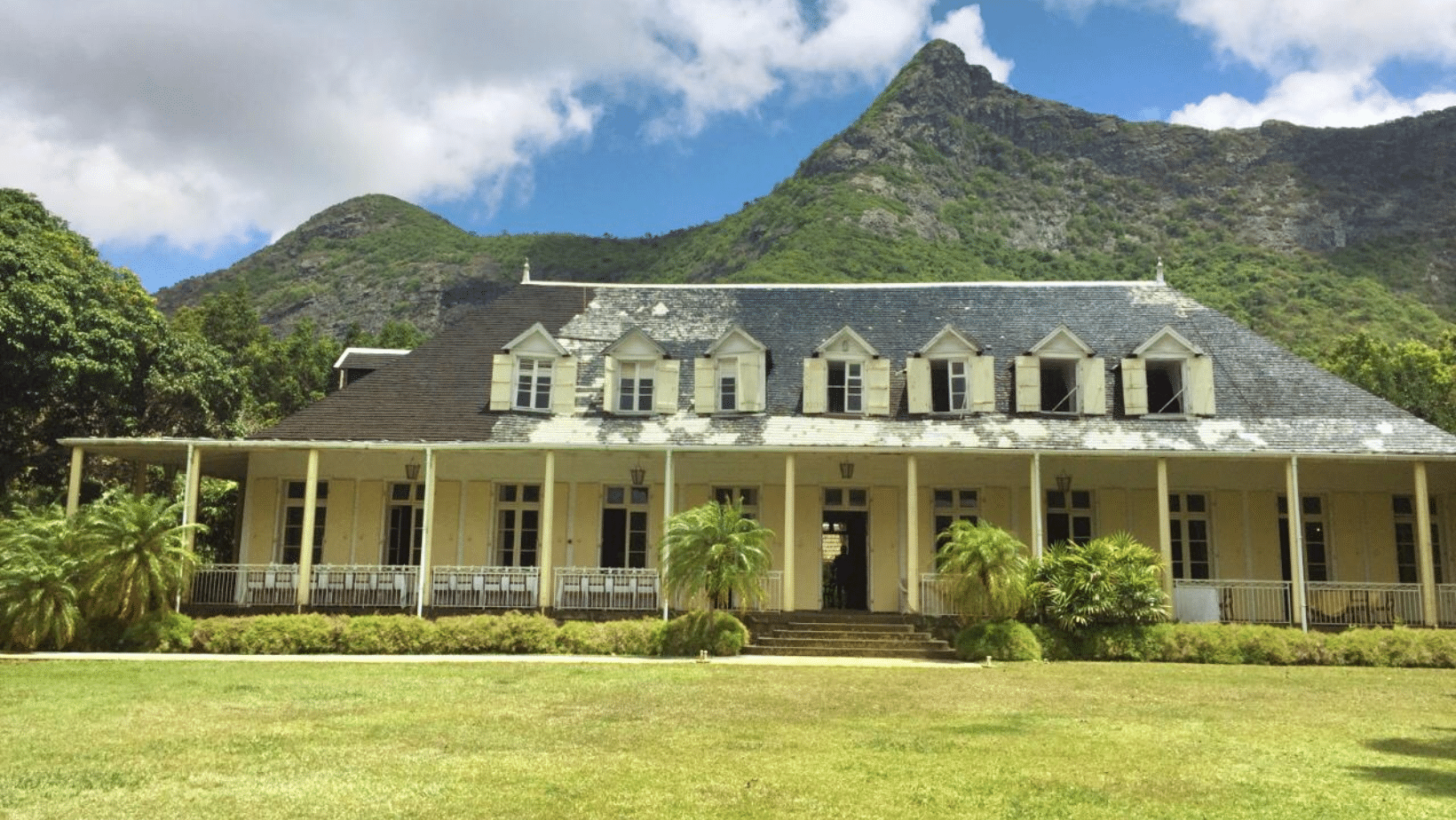 The West Coast
Take a scenic drive along the west coast from Tamarin with its ancient salt pans through the leafy Black River to the iconic Le Morne Brabant mountain.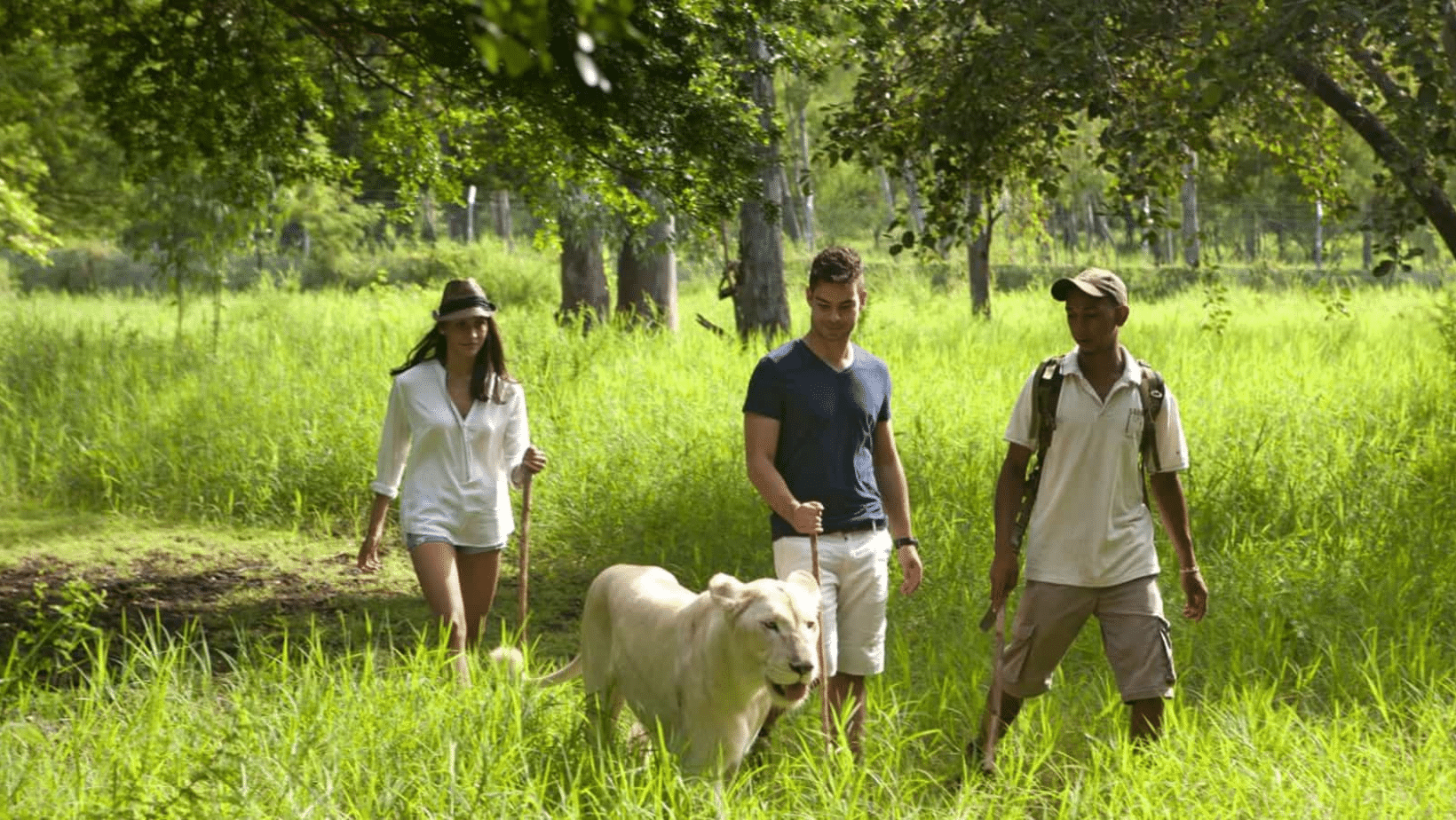 Casela Nature Parks
This popular eco-adventure park makes a fun day out for couples and families of all ages. It started as a sanctuary for rare birds but is now best known for its interactions with African animals, from a jeep safari to 'breakfast with giraffes' and 'walking with lions'. Kids can even be a 'Zookeeper for a Day.
A dizzying choice of adventure activities includes quad and e-bike safaris to 'Thrill Mountain', with a canyon swing, Nepalese bridge and zipline over the jungle-like canopy. A restaurant on site offers a basic lunch with a view.
Black River Gorges
This is well worth a trip as the scenery is spectacular, with panoramic views over the gorges to the coast. We saw monkeys there, much to the amusement and excitement of our children! Visit the Chamarel Falls, which, at 100 metres, are the highest in Mauritius. Further down the same dirt road is the Chamarel 7 Coloured Earth Geopark, an area with seven distinct layers of different coloured earth caused by cooling molten lava.
I would highly recommend lunch at Varangue Sur Morne in Chamarel, with sweeping views of Le Morne.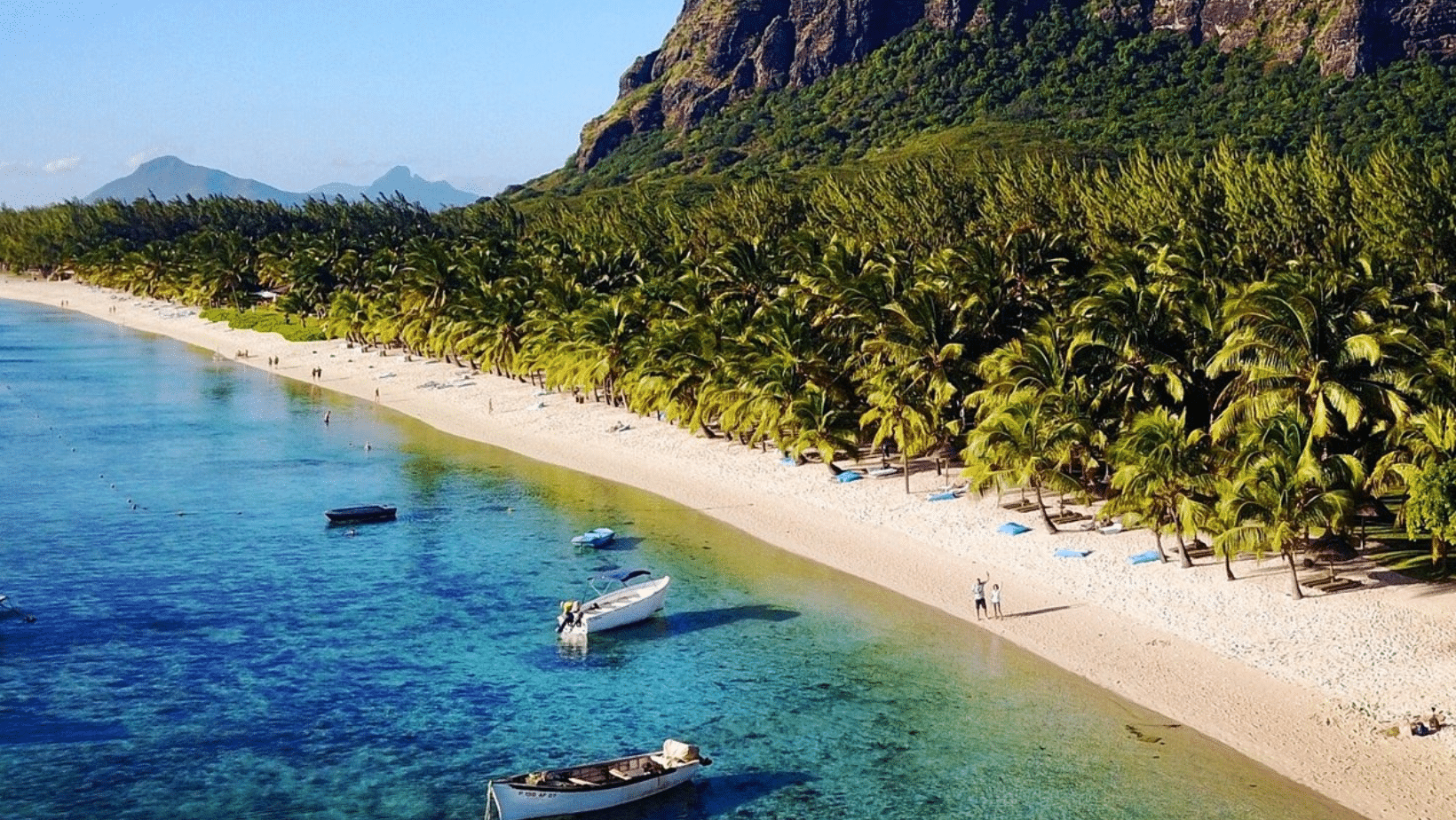 Le Morne
This is a majestic rock mountain in the far southwest that stands over a peninsula occupied by Paradis Beachcomber. The drive down to Paradis Beachcomber from the Chamarel Falls is spectacular. We recommend a guided climb up UNESCO-World Heritage listed Le Morne mountain, once a hideout for fugitive slaves.
It is quite a challenging climb but worth it for the incredible views from the top.
Domaine de Bel Ombre
A former sugar estate steeped in history, the Domaine de Bel Ombre in the wild southwest of the island is a well-preserved natural playground with an incredible range of activities across its 2,500 hectares. It includes a historic Bay2Bay drive tour, a guided walk in the UNESCO-listed Man and Biosphere Reserve and a trek to a waterfall. Don't miss visiting the brilliant new seashell museum. With 8,000 shells, it has the most extensive collection in Africa.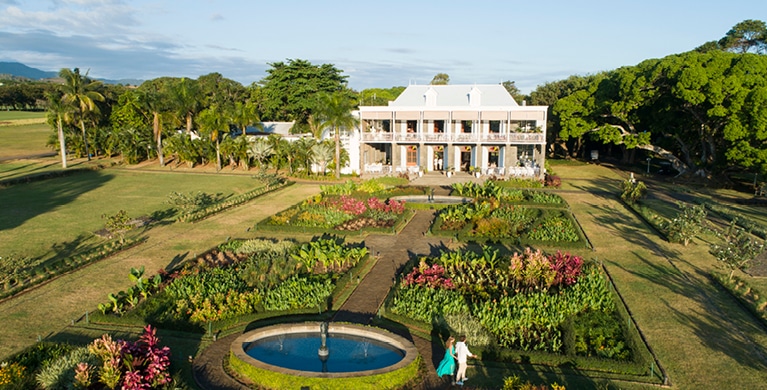 The East Coast
Take a scenic drive along the southeast coast from the charming ancient port capital of Mahébourg near the airport to La Vallée de Ferney, passing fishing villages, an old fort and historical monuments, with lunch on the clifftop at La Falaise Rouge, where old cannons point over Grand Port Bay.
For the adventurous and moderately fit, we can arrange for you to cover the 30 kilometres on an electric bike tour.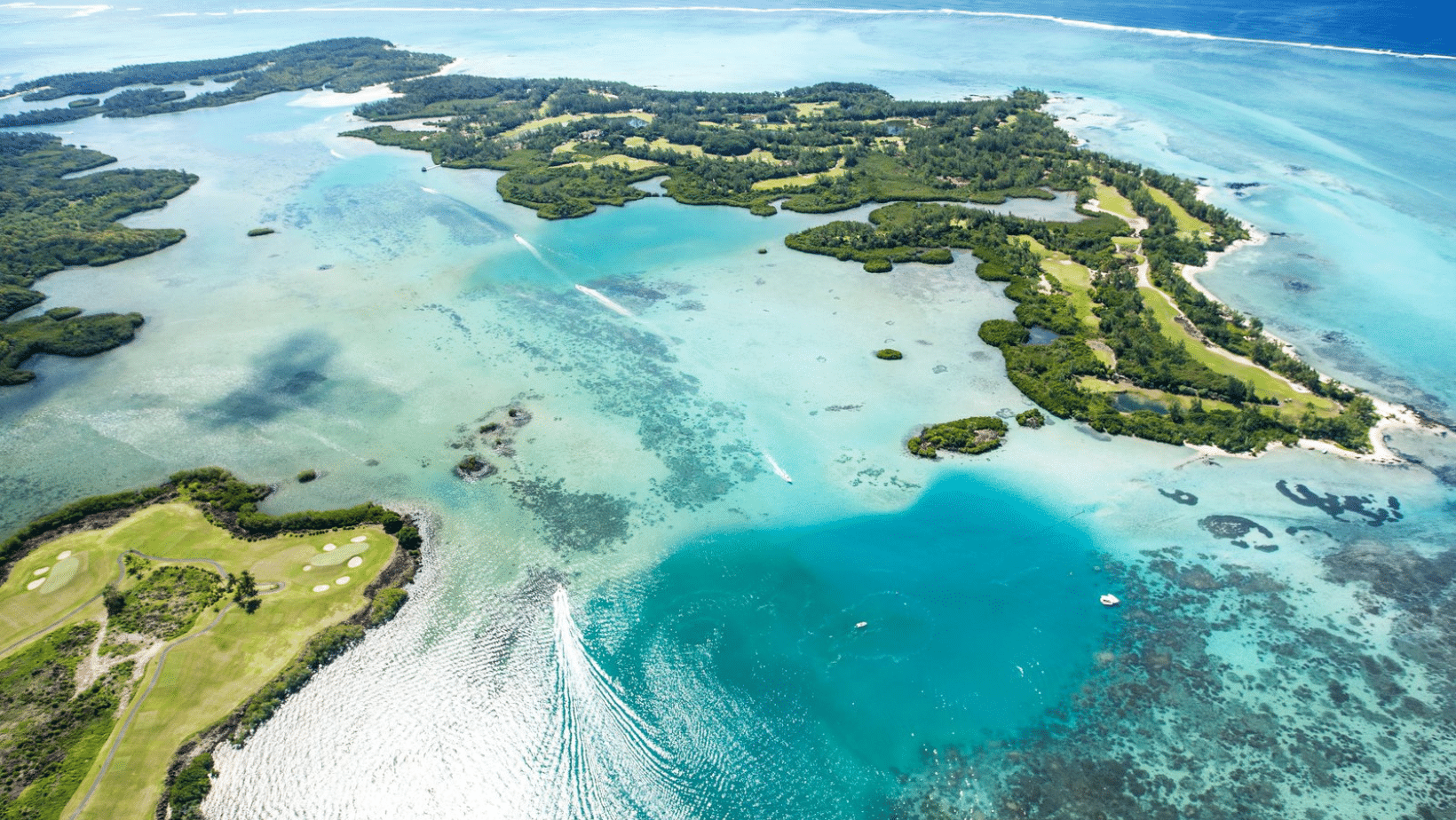 Ile aux Cerfs
This island is a public beach, only a ten-minute boat ride from Shangri-La's Le Touessrok Hotel on the east coast. It is truly beautiful and regularly features in posters and advertising campaigns for Mauritius. A spectacular lagoon with white, palm-fringed beaches and every conceivable type of water sports is available here, including speedboats, excursions, and crewed catamaran trips to the reef.
There are two restaurants, a beach bar and a few stalls selling local crafts. However, avoid it at weekends as it gets very crowded with locals and tourists.
For a bespoke and always extraordinary holiday to Mauritius, please get in touch.