Weddings in Mauritius are a "must" as Mauritius was voted the 'Worlds Most Romantic Destination' at the World Travel Awards in 2019. The island is consistently among the top five favourite places to wed worldwide. With beautiful resorts set on sandy beaches fringing an azure lagoon, it's easy to see why. With just one wedding ceremony a day at island hotels, it's exclusive.
The Worlds Most Romantic Destination
At Susie Freeman Travel, we do quite a few weddings every year, often the second time around. It's smooth and simple, and much cheaper, to marry in Mauritius.
A civil wedding starts from £550.  This includes everything taken care of, from the formalities, to a dedicated wedding coordinator to help plan your big day. You can chose where you want to get married in Mauritius, whether your dream is to tie the knot on the beach at sunset or Robinson-Crusoe-style, on a private island. Nothing is too much trouble, as at Susie Freeman Travel, we go the extra mile.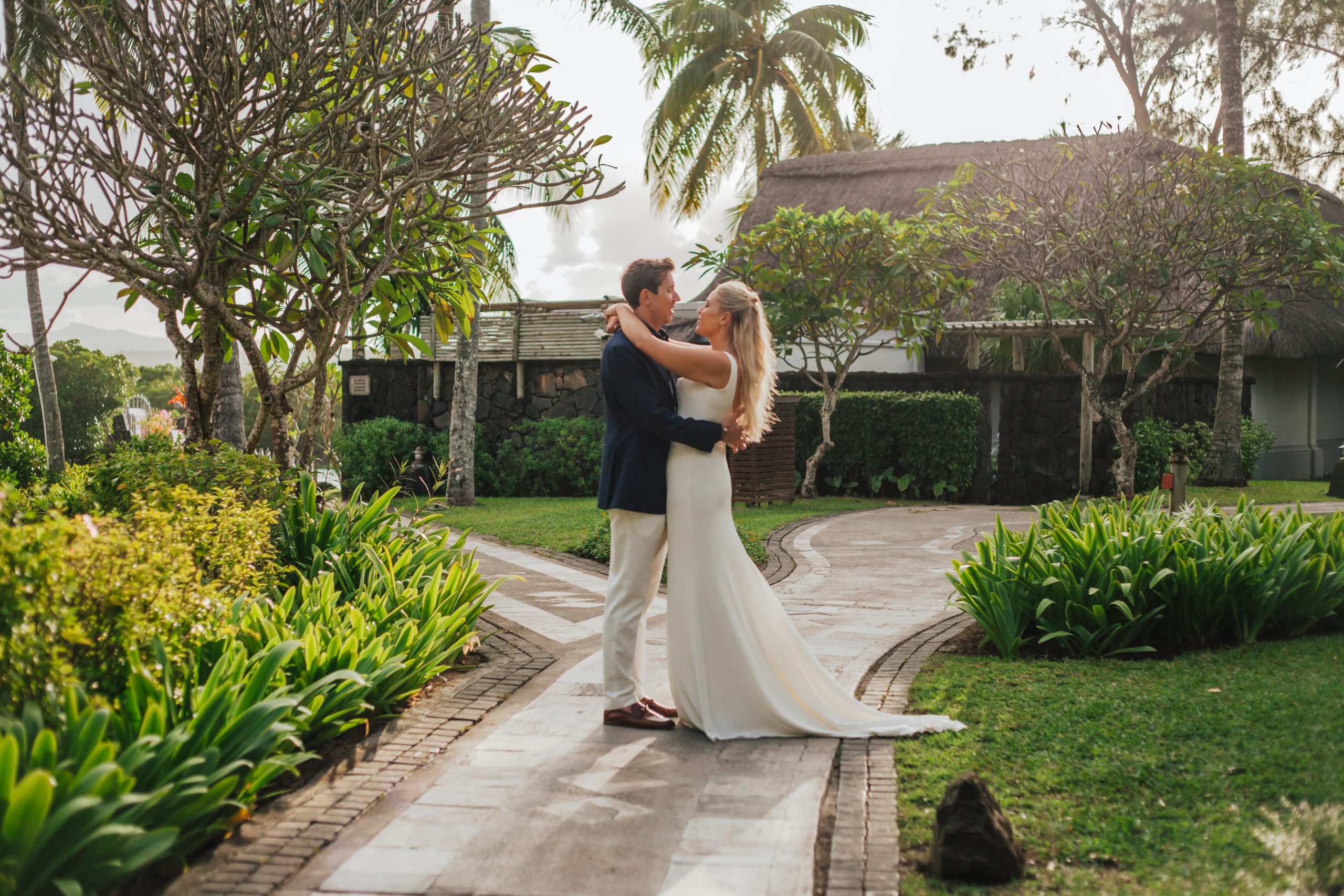 With her organisational flare and inspiring energy, people often ask Susie to arrange their special occasions or private events. Be it a birthday celebration, a family reunion across continents or prestigious business events.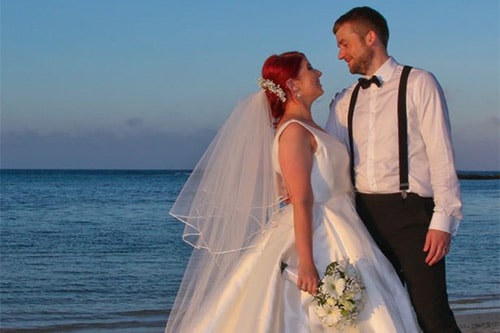 Bespoke Weddings in Mauritius
Having arranged her own big birthday, and her husband's, with 50 friends in Mauritius. Susie has tried and tested her recommended experiences, from sailing, golf and tennis competitions to cycling tours, sunset cocktails on a floating bar, and delightful dining options.
In the UK business sector, Susie Freeman Travel has built an excellent affiliation with the Inns of Court in London and has arranged travel for several legal conferences. Susie Freeman Travel is the name that opens doors in Mauritius, and is trusted to make confidential travel arrangements for many TV celebrities and personalities from the UK.
Getting Married: Weddings in Mauritius
A marriage performed in Mauritius is legally recognized by British Law. The civil ceremony is similar to any British Registry Office ceremony. There is no legal obligation to register the wedding in the UK although it can be done through the British Consulate in Mauritius for a nominal fee.
Civil ceremonies may take place any working day, Monday to Friday, excluding Public Holidays and subject to the agreement from the Hotel and the Registrar.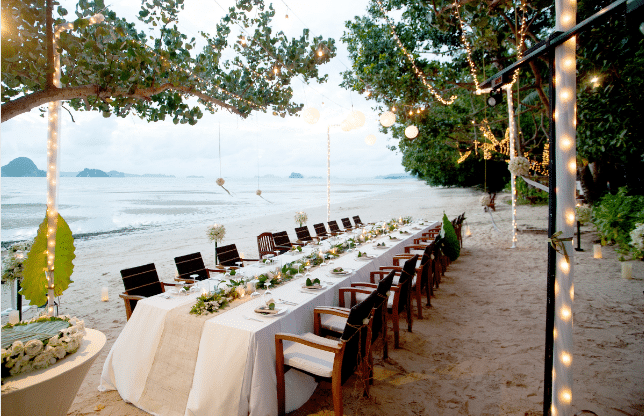 Documents required for Weddings in Mauritius
Civil Wedding
First six pages of both passports
Birth certificates
Decree Absolute if any party is divorced
If change of name, proof is required
Death certificate in case of widow/widower
Evidence of parents' consent (in the form of an Affidavit if any party under 18)
Religious Wedding
Birth certificates
Christening certificates
Certificate of Good Morality (from respective Parish priest specifying that both parties are free)
Specification of Religion (if parties are of different religions, case must go to Bishop)
Deadlines for documents required
Civil Wedding
Photocopies of documents four weeks prior to wedding
Couple must travel with originals for submission on wedding day
Religious Wedding
Original documents required six weeks prior to wedding
Original documents required eight weeks prior if parties are of different religions
Physical presence required on the island
Civil Wedding
The couple must go to the Main Registrar's Office to sign an affidavit 24 hours prior to the wedding.
Religious Wedding
Couple to be on the island 15 days prior to the ceremony taking place.
Divorced women
If you intend to marry within 10 months of the divorce pronouncement, you will need a local doctor's certificate of non-pregnancy.
The cost of Weddings in Mauritius
A basic wedding costs from £450 and includes:
Affidavits
Transport of Registrar
Registrar on day of ceremony
Transport of couple to complete formalities (1/2 day)
Services of a Wedding Coordinator
Decorated location
Bridal bouquet
Why book with Susie Freeman Travel?
BESPOKE SERVICE
We tailor-make every single experience, designing each part of your holiday to perfectly suit your interests, needs and budget.
GO-TO EXPERTISE
No one knows Mauritius, South Africa, Dubai, Oman and the Indian Ocean like we do, and we are incredibly proud of our reputation as leading experts.
LUXURY WITH CARE
We care deeply about your holidays and are there every step of the way, from meticulous planning to our 24-hour concierge service.
Fully ATOL protected
Exclusive experiences
24-hour concierge service
Private transfers throughout